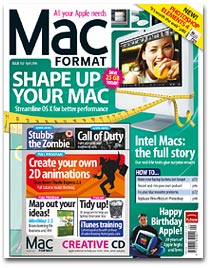 April, 2006 - WorldTimes 1.1 included with MacFormat magazine. The April 2006 issue of MacFormat magazine contains a mini-review of WordTimes 1.1 and a copy on its CD-ROMs.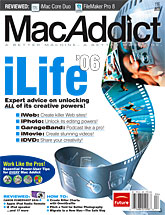 March , 2006 - WorldTimes 1.1 included with MacAddict magazine. The April 2006 issue of MacAddict magazine included WorldTimes 1.1 on its CD-ROM.

WorldTimes 1.2.2
WorldTimes is a clear and compact world clock that displays up to 12 different time zones from a database of more than 420 worldwide locations. With a small, understated display, WorldTimes takes up little screen space but always lets you see the time in the places you care about most. Need to know the time in London, Hong Kong and New York? WorldTimes has you covered with space left over for both Tahiti and Belize.
All The Time In The World
So Many Places, So Much Time

Whether you need to know if the office in Singapore is open yet or that bed and breakfast in Zurich is still answering the phone, WorldTimes has the answer. It can show up to a dozen times zones from a database of over 420 worldwide locations.



Your Time

Even though you are seeing times all over the world, they are shown the way you prefer. WorldTimes uses your preferred time format from your OS X System Preferences - no configuring necessary. Just because Brussels uses 24 hour time, doesn't mean you have to.



Spring Foward, Fall Back

WorldTimes also handles daylight savings time so you never have to ask yourself "Do they spring forwards or backwards in Australia?"



Off the Beaten Path

What about out of the way places? No problem. If WorldTimes doesn't have it, it has somewhere closeby - and WorldTimes lets you edit the name so now you are seeing the right place with the right time.



Travel Size

And rather than have 12 different clocks spread across your screen, WorldTimes uses a compact display to show a lot of time in a small space.
Built for OS X
WorldTimes is OS X native, a Universal application that runs natively on both PowerPC and Intel based Macs, and tiny in size - less than 300K (meaning it would fit on an original Mac 400K floppy disk with room to spare).

And did we mention it was Free. Although we always welcome a donation (a secure transaction):
System Requirements: OS X 10.2 thru macOS 10.14 Mojave. WorldTimes is not compatible with macOS 10.15 Catalina.

Available in: English
OS X, macOS, Mac and the Mac logo are trademarks of Apple Computer, Inc., registered in the U.S. and other countries.